Something fun to try in April is this Daily Doodle challenge from Sea Lemon.  Check out her YouTube video:
Sea Lemon April 2016 Daily Doodle Challenge
You can find a link to her calendar with doodle prompts in the video description.
If you are a list maker, there is also a fun challenge going on called #ListifyLife.  It's a weekly challenge with Spring themes right now.  It started in March but you can join in anytime.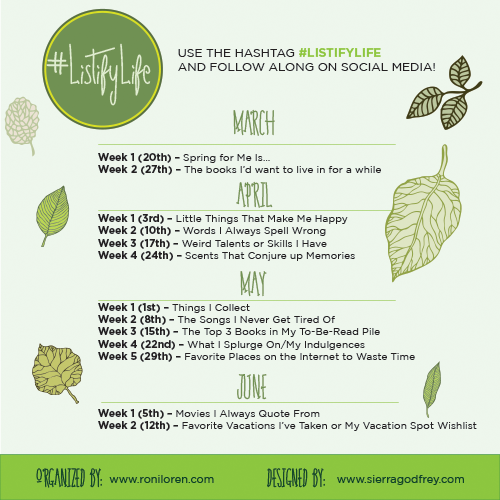 All the details can be found at Roni Loren's site.  Also Sierra Godfrey made up printable cards for each week and some great reminder stickers.